---
Without Smell – Nameless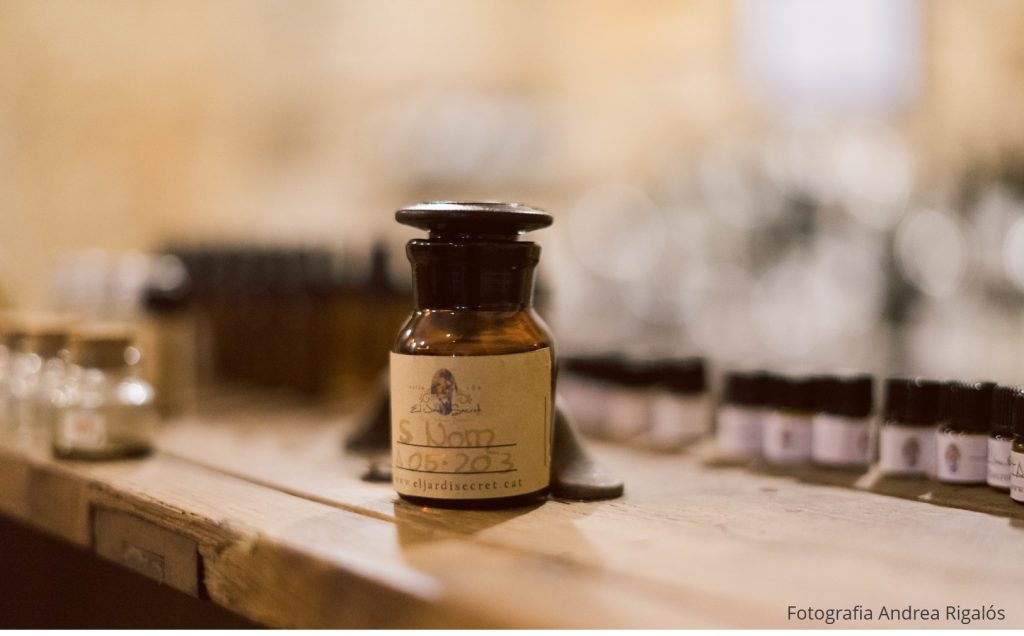 The official presentation of this work is more exclusive than usual, given its nature, will be the 23 from September in the afternoon in Catalan but in the morning, it will be done in English and Spanish.
Nameless, arises from the distortion of a professional sense of smell: perfumer, at the time I thought I was lost forever.
Capacity will close with 15 people who will be able to get their place through registration at empremtesdecatalunya@gmail.com
---
Seminars

The Perfume of the Trees

Complementing the training cycles of Bcn Art lab®, the one-off seminars are of a specialized nature on the subject in question.
In this seminar we will meet, smell and discover the scent of the trees, from the nearest ones, even imaginary.
El Jardí Secret® Creative and Experimental Perfumery Studies
BcnArtLab®, presents a program tailored to the learning of the creative and experimental perfumery, starting from natural materials from around the world.
Scheduled or tailor-made training activities, it is made on time for limited places.