Best Cinematography in the 13th edition of the Taste Awards a Hollywood
The video Experimental perfume as a tool of art directed and made by Andrea Rigalós, has been a shared honoree award in the Best Cinematography category at the 13th edition of theTaste Awards(USA).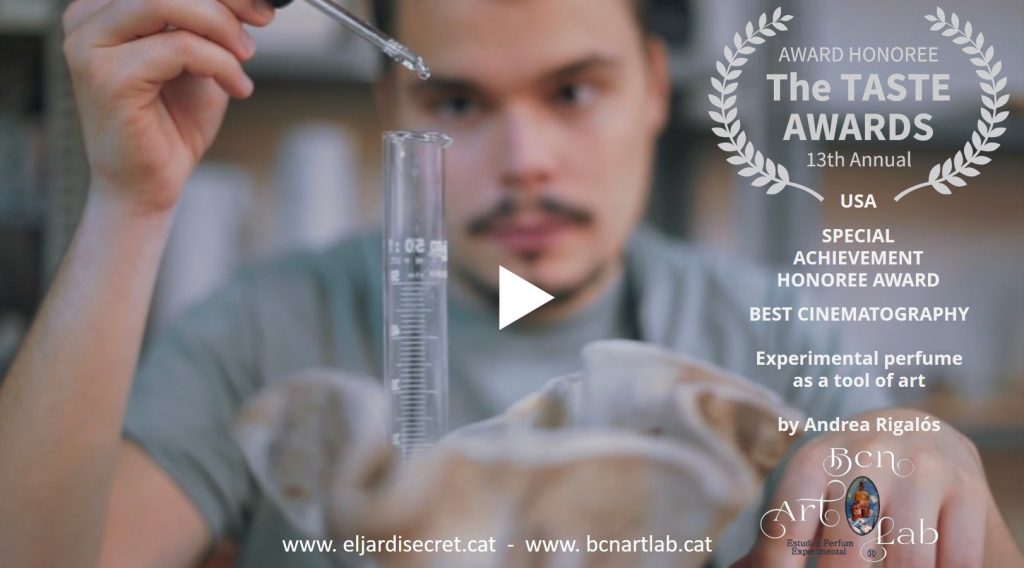 The video focuses on the training of the experimental and creative perfumery studio, both parts: Make your perfume as a tool of art designed to make known the artistic perfume with artisan denomination, in its most unknown and at the same time most fascinating part: the tool for other artistic disciplines, in which the perfume is structured by adaptation, it is made with natural materials and is transformed to be part of the artwork created.
And knowing his technique … as a tool of life, try to turn this tool into the carpe diem moments of life.
The photographer and videographer Andrea Rigalós exclusive protagonist of this award, she has already been nominated for the Official Film Selection Awards at the 12th Taste Awards, in the category of "Best Mini Film or Documentary" with "Master Artcraft Perfumer" which featured El Jardí Secret®'s creative artisan perfumery. Later, was also selected for exhibition at the III International Exhibition of Audiovisual Crafts, promoted by Artesania Catalunya of the Consorci de Comerç, Artesania at Moda (CCAM) of the Generalitat.